Wow wat gaat de tijd toch snel.
Ik heb daar voor een plaatje met klaprozen gekozen.
Het wordt toch langzaam tijd dat het warmer gaat worden.
Wow time flies.
I choosed a image with poppies.
For me the sunny days can come.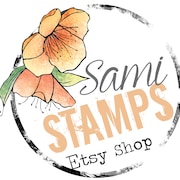 Het plaatje op aquarelpapier heb ik met distress inkts ingekleurd.
Als achtergrond papier heb een stukje "afvalpapier" van mijn geli printen gebruikt.
Het had dezelfde kleuren dus paste goed.
Het lieveheersbeestje en de harten van de bloemen heb ik met een glitterpen bewerkt.
Ook nog een klein strikje en bedeltje.
I coloured the image on watercolourpaper with distress inks.
For the background I used some "waistpaper" from geli printing.
It had the same colours so fits great.
On the ladybug and the flowerinside I used some glitter.
At last a little bow and a ladybugcharm.